Spring 2021

This Advanced Level Training is for all practitioners who have been trained in Reiki II and practiced for at least 6 months. The Advanced Level curriculum offers 3 modules, each one focusing on essential aspects of Advanced Reiki practice, including a sacred and empowering Reiki Attunement, that can deepen your relationship to Reiki and enhance and nurture your self-practice and practice for others. After being attuned to the advanced level, you will be prepared for the Master/Teacher level when it is offered
TRAINING SCHEDULE –
March 20th, 2- 5:30 pm, est
April 24th,1-6 pm, est
May 8th, 2-5:30 pm
Enrollment will open on January 29th and will close on March 15th
Register here: https://worldyogacenter.karmasoftonline.com/member/workshops/9754/book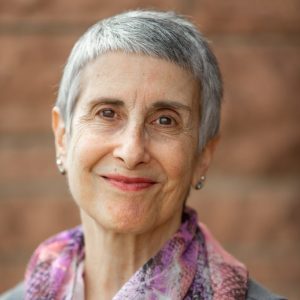 Jana Castellano began her Reiki journey in 2012 when she completed her Reiki Level 1 training and began a daily Reiki self-practice. She continued through Level 2 with several fine Reiki Masters in New York and Pennsylvania and is now trained in Usui Reiki Ryoho and Shamanic Reiki to Master Level.
Jana has been a faculty member of the World Yoga Center for over 10 years. She has offered Reiki to family, friends, pets, plants, trees, public clients in Reiki clinics and to many private clients. Jana is excited to share her love of Reiki healing and the benefits of daily self-practice with new Reiki students.
Jodi Holmes took her first Reiki training in 2012. She is trained in Light Reiki, Usui Reiki Ryoho. Holy fire Reiki, Shamanic Reiki and Usui/Tibetan Reiki. She is a Master/Teacher in Holy Fire Reiki, Usui /Tibetan Reiki and a Master in Goddess Shamanic Reiki. Reiki has deepened her intuition and allowed for profound healing. Jodi teaches Reiki classes in Montclair New Jersey.
Jodi's yearning for community and deeper connection lead her to World Yoga Center's Immersion and Teacher Training in 2017/2018. She has completed the Power of Revelation 1&2 advanced training. She is currently serving as a mentor for the World Yoga Immersion students and is teaching weekly meditation classes in Montclair, NJ.
Jana & Jodi co-teach WYC Reiki classes and co-leads Reiki Healing Circles. More information on the Reiki circle can be found here.
Social Share