The World Yoga Center Course Offerings

WYC's presents courses designed to support our community's development as practitioners. The varied expertise of our WYC faculty is a rich resource for our continued learning. These courses range from meditation to anatomy and subtle body to Ayurveda and Reiki.
Current offerings:

Reiki Level 1 Training with Jana and Jodi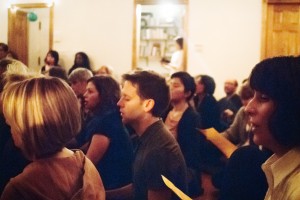 Spring 2021
Advanced Reiki Training with Jana and Jodi

This Advanced Level Training is for all practitioners who have been trained in Reiki II and practiced for at least 6 months. The Advanced Level curriculum offers 3 modules, each one focusing on essential aspects of Advanced Reiki practice, including a sacred and empowering Reiki Attunement, that can deepen your relationship to Reiki and enhance and nurture your self-practice and practice for others. After being attuned to the advanced level, you will be prepared for the Master/Teacher level when it is offered"
Enrollment will open on January 29th and will close on March 15th
TRAINING SCHEDULE –
March 20th, 2- 5:30pm, EST
April 24th,1-6pm, EST
May 8th, 2-5:30pm EST
Enrollment will open on January 29th and will close on March 15th
MODULE ONE
March 20th SATURDAY 2-5:30PM
WAYS OF SPEAKING & DEVELOPING DEEP LISTENING
Client intake
Dyad practice – truly seeing one another
Developing deep listening skills to deepen communication with your clients, Learn to Listen with a full heart
Different ways of receiving- We will discuss different ways clients may perceive Reiki energy
The power of language and how to use language for authentic communication
Avoiding "Allergic" language
MODULE TWO
April 24th SATURDAY 1-6PM
ADVANCED LEVEL REIKI PRACTICE & ATTUNEMENT
Learn to;
Setting a safe and healing space
Learn an effective meditation template to lead your client into sessions
Practice offering your own session to others
Role-Playing and Advocating for healing
Using crystals during sessions
Clearing a space with Reiki symbols- Help raise vibrations in your space or your client's space.
MODULE THREE
May 8th SATURDAY 2-5:30PM
DEVELOPING INTUITION & REIKI AS SERVICE
Recognizing and working with your Guides
Journeying and guiding others on their Journey
Reiki as a support for your own community
How to serve your communities
Expression of healing through the medium of your own life and community
PROGRAM COST: Early bird pricing & three-month payment plan available
$290, Early bird price until March 1st
$320 if you enroll after the early bird discount until the close of enrollment on March 15th.
Bring a friend discount Bring a friend to the Advanced Level Training and both you and your friend will receive an additional 10% off the tuition. If you are interested and qualify for this special discount, email Jodi or Jana for a special payment link
3-month Payment Plan Option
You may choose to pay the tuition in full or choose a three-month payment plan. All payments need to be completed by the end of Module 3.
For Advanced Level Practitioners and Reiki Master/Teachers – We are offering Module One and Three for $60 per class for advanced level practitioners that only want to take modules one and/or three. We welcome all styles of Reiki and recognize that there is ALWAYS more to discover and grow in our practice
If you are not able to attend due to finances, please reach out to discuss payment options.
With Love & Gratitude,
Jodi & Jana