Taught by Jacalyn Prete
Sunday, December 11th 1:30-3:30pm EST
Hybrid- Join in-person or online via WYC's workshop zoom platform
https://zoom.us/j/2829767264, enter password: WYC
The Urban Restorative Retreat welcomes yogis of all levels to experience a deep dive into the peaceful core of our own hearts. This 2 hour retreat is a benefit. Proceeds of this workshop will go to the flourishing of the radiance of Anusara Yoga as a liberative methodology that supports our WYC's teaching team.

Jacalyn's workshops and classes are steeped in the teachings of Tantra, filled with wisdom that encourages us to rediscover the source of our own inner essence.
This relaxing 2 hour restorative yoga workshop includes:
– Restorative Yoga
– Meditation
– Pranayama
-Tarpana (ritual of ancestral healing from Ayurveda)
The workshop includes the practice of Tarpana, from the Wisdom teachings of Ayurveda, that teaches us how to do a simple ritual to honor our ancestors.
Tarpana is a way of honoring the ancestors and freeing them from any unfulfilled desires so that they can complete their journey with peace, satisfaction and happiness.
We will bring a picture or a memento from a loved one. We will offer and ask for blessings from these beloved beings. The ritual is an opportunity to heal our relationships to those who had a huge influence on our lives and who are no longer in a body.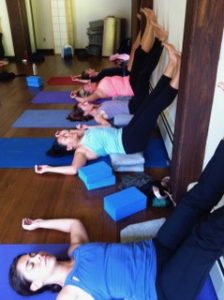 All levels are welcome.
Price: $45
Register to join online: here
Register to join in-person: here
Preregistration is required to join in-person!
If you have trouble registering through our online system, please email worldyogacenter@gmail.com.
////////
SUPPORT FOR LOGGING INTO THE WYC STORE:
If you are new to the WYC:
Beneath the Sign in, there is the option to Sign up
Once registered you can click on the Store tab to to purchase this workshop in the online store.
If you get stuck please email worldyogacenter@gmail.com for support
If you have been to the WYC:
Login if you know the email and password for our online system
If not, hit Forgot your password? to retrieve and re-enter with a fresh password.
OR maybe you have been with us since before computers. If so, try Attended classes but don't have account?
Social Share