We are excited to come together for a special Benefit Kirtan! Chanting is the transcendent music of True Self and our live Kirtan band will inspire us to soar with joy. Not only do we intend to raise the highest possible peace-filled energy to infuse everywhere, we will also raise funds to make a generous donation to meet the urgent needs in the world.

It is also with great pleasure, that we cordially invite you to stay as our guests for a festive meal following the Kirtan. November is Rudrani's birth month— she turns eighty on the 20th— and would love to offer you a fine vegetarian dinner. To answer the question "what shall I bring ?", her request is to please bring yourself, your special loved ones, friends and a generous donation to help take care of the world.
Our funds will go in three directions… to support and protect: the climate, particularly the melting of our ice caps, to protect refugees and unite immigrant families, and to provide aid to people caught in the calamity of natural disasters. See below for links to our chosen organizations for those of you who may not be able to attend and wish to be part of this special benefit evening.
Come feel the power of our community. Let's send a wave of indestructible Love and Unity…..
Sending much love from the WYC Faculty team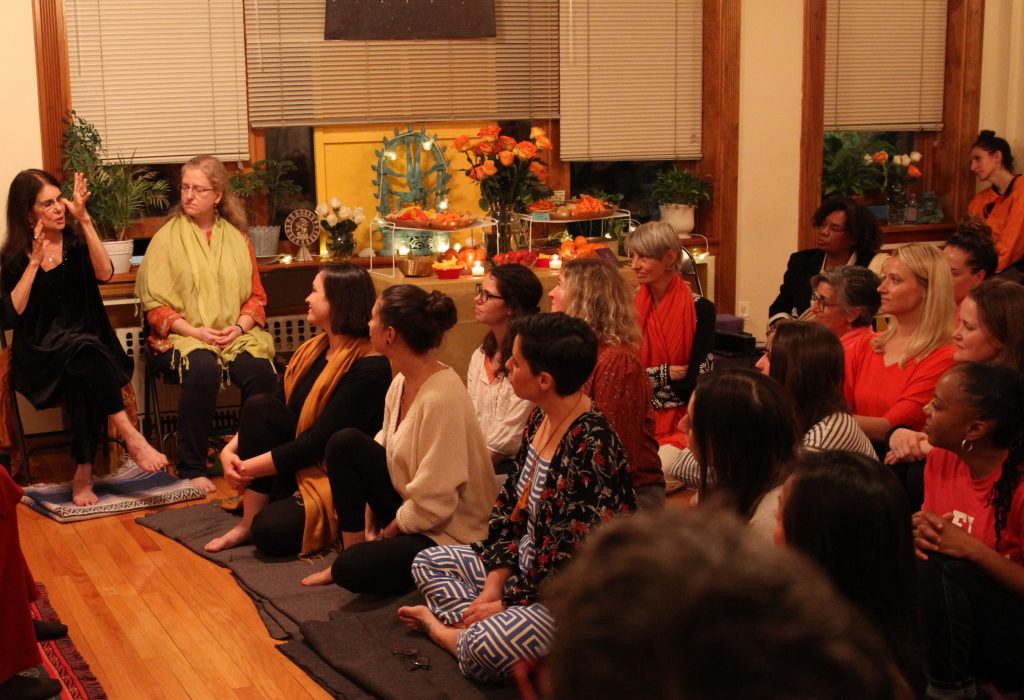 * Note: The list below of worthy organizations was created with the help of our WYC experts active in these fields of Refugee Crisis, Disaster relief, Climate Change:
** Note: There will be opportunities to donate at the Kirtan. We will make it easy to put any amount of funds towards the organization of your choosing!
Social Share