Urban Peace Retreat
Sunday, December 8th, 1:30-3:30pm

Taught by Jackie
The Urban Peace retreat is a restorative, rejuvenating Anusara Yoga workshop. It serves to bring us into our innermost essence through the practices of
-Restorative Yoga (deep restful poses in which energy flows through the subtle body)
-Yoga Nidra (guided relaxation, moving into the beautiful twilight between sleeping and waking)
-Pranayama (yogic breathing practices) Meditation (exploring the inner worlds)
This workshop will also offer instruction on protocols from the ancient science of Ayurveda to take care of our body's natural well being and intrinsic health so it flows in harmony with the earths's rhythm and cycles of day and night and changing seasons.
This late Fall workshop includes a short home practice that will help you relax at the end of your day.
Come and enjoy Jackie's playful, heart-felt presence. In this workshop you will learn transformative health- enhancing teachings of Ayurvedic self care and do yoga practices that take you deep inside. Come and discover an Inner Oasis at the Urban Peace Retreat.
Price: $45
Register: here!
For questions call 917-822-1120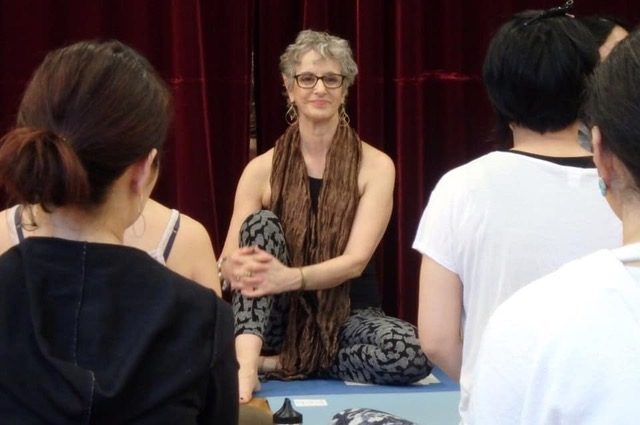 Social Share