Sunday, March 29th, 1:00-3:30pm

Reconnecting to Mother Earth / an Anusara Yoga Lower Body Therapeutics Intensive
Taught by Certified Anusara Yoga Teacher Trainer Jacalyn Prete

Learn self-massage, Myofacial release techniques to relieve chronic stiffness in your muscles and joints. The self-massage work is paired with Yoga Asana in order to move the energy and toxins out of your system and to experience this new found freedom in your joints and your whole being. By releasing stuck patterns of holding and restriction you will have more energy, ease, and less fatigue. We will also learn about how slow mindful yoga practice can bring you into union with your own Deep Essence. In this internal connection the most profound self-healing manifests. At the end of this powerful, grounding therapeutic intensive we will experience a long Savasana (relaxation) called Yoga Nidra and a deep culminating Meditation.
All levels are welcome!
Price: $45
Register: here!
For questions call 917-822-1120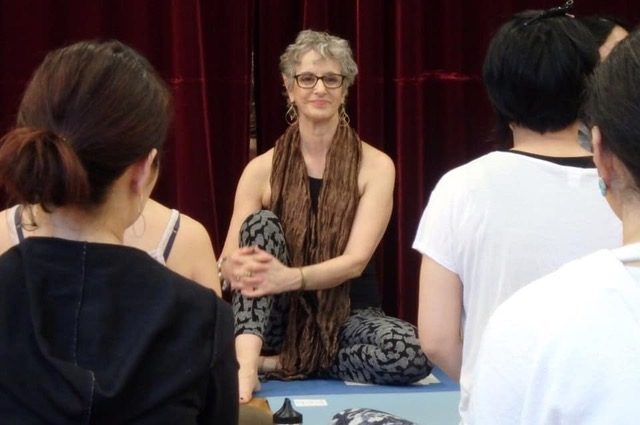 Jacalyn, a licensed massage therapist, and Certified Anusara Yoga Teacher Trainer brings 30 years of teaching experience along with her own personal journey of recovery to her therapeutics trainings and workshops. This workshop is the first in a series of Therapeutics workshops Jacalyn will be teaching at WYC this year. Jacalyn studies of Ayurveda and the 5 elements through her work as a Yoga Health Coach.
Social Share