Thursday May 6th, 7-9:30pm
"Going Deeper Into our Essence"
As we unfold our days, steadying ourselves on a conscious path of practices, we may sometimes feel we hide in a safe fortress preparing for an undefined future — as if someday we will have absorbed the teachings, tamed our inner demons, and become unshakably one with Everything in the midst of a vastly changing world. Although we remain students– or more accurately disciples– of the Supreme Self within us, this is not actually how the evolution of Consciousness works. In fact, we may awaken from our own limited perspectives multiple times a day and then fall back asleep again. Truly speaking there is no someday. There is, and will always be, only Everything…. which can be "seen" at any time. The portal is everywhere and always available. Light can pour into our inner system lightening the burden of egoic identity at any time. It may be that we have no language for it — no means of measuring it. Let's explore together how to keep releasing into our essence, into deeper layers of knowing, without a narrative of our progress or sense of living for someday.
Let us examine this together and draw on the wisdom teachings of Yoga, on how to participate consciously and with authentic engagement in this period of human life on Earth. Beginners to meditation are welcome, friends and family are welcome… Let's explore this together.
All are welcome
Tuition: $20
Assemble some props to support your meditation posture. If you are new to meditation as a practice, there will be instruction to support you. All are welcome.
You can register in advance here or pay via Venmo available upon logging in.

Log on to zoom.us/j/7806079246, enter password: WYC
(The zoom link will also be on the WYC homepage Thursday evening.)
'Satsang is very precious to me. I treasure the meditations…' ~WYC Student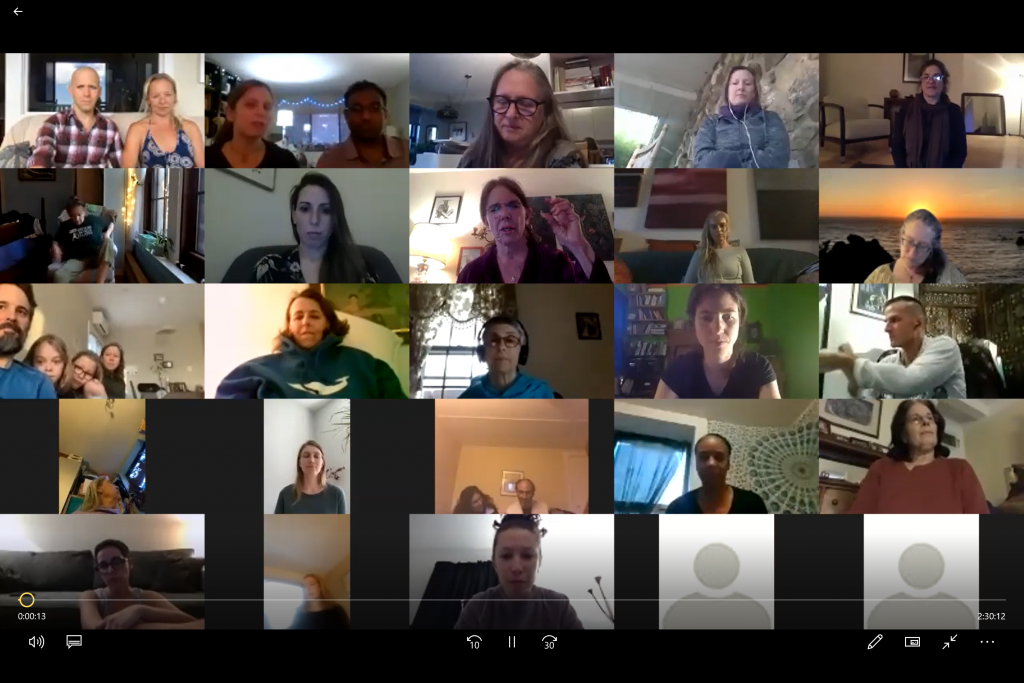 Social Share