Week-long cleanse begins October 17
with Jacalyn Prete

According to the ancient wisdom teachings of Ayurveda, Fall and Spring are perfect times of the year to purify and detoxify our body. This biannual cycle attunes us to the bio-rhythms of nature and supports the body to expel impurities. We can experience these physical systems coming into full aliveness and vitality, as well as bringing vibrant energy to the mind.
Jacalyn Prete, beloved WYC teacher and Certified Health Coach, will lead this biannual event to support students in a practice of Intermittent Fasting, which is eating in rhythm with nature. Students will learn the basics of how to incorporate Intermittent Fasting, to safely and effectively harness its benefits. (Learn more about fasting below!)
We will launch the cleanse together, meeting online on Monday, October 17, 5-6pm. At the end of the cleanse, we will have a completion celebration, gathering again to reflect and share our experiences.
What is included in the Cleanse:
Recipes for Kitchari, cleansing and healing soups, and the wondrous green smoothie.
Daily emails with a new health-giving principle to add to your routine.
Ongoing connection with Jacalyn for clarification and support.
One on One private session with Jacalyn after the completion of the cleanse to set self-care goals for 2022, including both guidance on how to release the cleanse and how to integrate the new daily habits and rituals into one's daily life.
The cleanse costs $300.
The practices related to a seasonal cleanse arise out of a yogic foundation of hatha yoga, meditation, and pranayama. By connecting to our deepest essence as the day begins, we are able to be nourished by the subtle energies within us, deepening our connection to our authentic Self at the core of our being.
During the cleanse, students will be encouraged to participate in the full scope of the World Yoga Centers offerings. We invite you to make space for the complementary morning meditation practice guided by WYC meditation teachers. This is available seven days a week at 8:15am. We also suggest taking 2-3 yoga classes a week (online or in-person) at the WYC.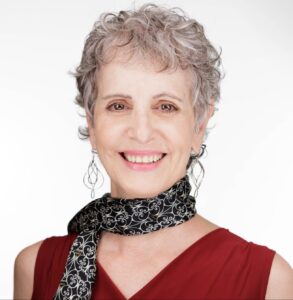 Learn more about fasting (Part 1):
Intermittent Fasting, or Rhythmic Eating, helps the body practice Autophagy – "the body's way of cleaning out damaged cells, in order to regenerate newer, healthier cells. The purpose of autophagy is to remove debris (indigestible food and mental stress) and self-regulate back to optimal smooth function." – Dr. Luiza Petre.
Each day there are periods of feasting followed by periods of fasting. Depending on your constitution, the fasting periods-utilizing water or herbal teas – will vary in length.

Students are encouraged to try different fasting times on different days and there will be guidance as to how to structure each option.
Learn more about fasting (Part 2):
Kitchari, the main ingredient of the cleanse, is a simple one pot meal that has been used in Panchakarma clinics for Ayurvedic cleanses for many centuries. When the body has a simpler diet for 5-7 days it easily releases toxins and heat that has accumulated over the previous season.
Toxins (unmetabolized food and/or experiences) can accumulate in the tissues of our body when we are unaware of our natural daily Circadian rhythms, causing their disruption. This can disturb the nervous system, shut down our immune system, prevent getting a full night's rest, cause dehydration, keep our digestion from resting between meals and other such impediments to our natural well being.
////////
SUPPORT FOR LOGGING INTO THE WYC STORE:
If you are new to the WYC:
Beneath the Sign in, there is the option to Sign up
Once registered you can click on the Store tab to to purchase this workshop in the online store.
If you get stuck please email worldyogacenter@gmail.com for support
If you have been to the WYC:
Login if you know the email and password for our online system
If not, hit Forgot your password? to retrieve and re-enter with a fresh password.
OR maybe you have been with us since before computers. If so, try Attended classes but don't have account?
Social Share