Sheltering in Grace
An Anusara Yoga and Meditation Retreat
July 31-August 2 (Friday evening to Sunday evening)
With Rudrani and Jacalyn
SAVE THE DATES!!
Friday 6:30pm through Sunday evening 7:30pm online retreat via Zoom.
This Summer's retreat will be held in each of our homes, where we will create space for sacred inner travel into the our own innermost core. We will have recipes to support us to prepare delicious meals in advance and breakout groups to enjoy meals together if we wish. There will be a suggested book list for our retreat library and a full daily schedule of guided morning meditation, dream circle, Hatha yoga, restorative yoga and evening Satsang. There will be nourishing free time in the great outdoors available in our own area and down time to nap and socialize as well. A retreat allows a group to enter into a rhythm of shared practices together and support each other to turn inward allowing us to reflect deeply, heal and grow. Come and adventure with us in this unprecedented time where we are invited to create new possibilities for our own lives and for our world.
Includes:
Morning Meditation
Anusara Yoga
Pranayama
Restorative yoga
Satsang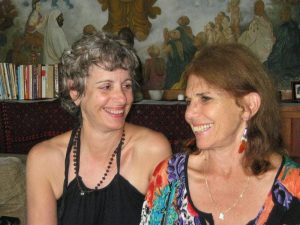 TUITION: $300, $250 early bird pricing before July 5th
Contact Jacalyn to register at yoginijp@gmail.com, 917-822-1120
Join us from any time zone!
Social Share