Taught by Jacalyn Prete
Sunday, February 26th 1:30-3:30pm EST
Hybrid- Join in-person or online via WYC's workshop zoom platform
The Urban Restorative Retreat welcomes yogis of all levels to experience a deep dive into the peaceful core of our own hearts. The practice of restorative yoga brings students into a relaxed state of being that calms the nervous system and soothes the mind.
Jacalyn's workshops and classes are steeped in the teachings of Tantra, filled with wisdom that encourages us to rediscover the source of our own inner essence.
This relaxing 2 hour restorative yoga workshop includes:
– Restorative Yoga
– Meditation
– Pranayama
-Wisdom teachings from Ayurveda that detail how to be in circadian rhythm with Mother Nature to get good deep nourishing sleep access more energy and vitality, and experience less pain and inflammation.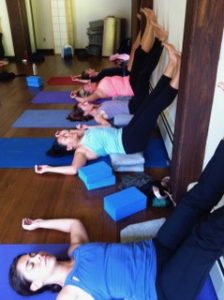 All levels are welcome.
Price: $45
Save the Date!
Registration coming soon!
If you have trouble registering through our online system, please email worldyogacenter@gmail.com.
Social Share