Dear Ones,
The WYC remains an oasis of peace and stillness —just as it always has been— As this oasis moved beyond its walls and into all of our homes, we were tracking something powerful and present within ourselves deepen and grow. Keeping ourselves strong and grounded in practices, we are learning as a community that the essential love that connects us and extends into the larger community, is beyond time and space… it knows no distance. Our practices and teachings have always helped stabilize us in our connection to true self. It seems that now, in this challenging and reflective time, there is a deeper possibility, not only within ourselves but for all people everywhere, to uplift the inner climate of the human family.
We are extending our sense of sheltering together out to the extended community, as our community lives all over our country. We have built a shared sacred space of practice, brick by brick, by each of us creating a special space for our practices in our own homes, imbued with shared intention and interconnection.
In addition to our usual classes and other programs, we offer:
WYC daily Morning Meditation Classes
WYC Reiki offerings
WYC daily Morning Meditation Classes
8:15am every day, hosted by our WYC teachers
(Morning meditations are complimentary)

Daily schedule of teachers:
Paula– Monday
Nina– Tuesday
Nihal– Wednesday
Jacalyn– Thursday
Rudrani– Friday
Eric & Simon– Saturday
Christine– Sunday
Weekdays are 45 minutes, 8:15-9:00am
Weekends are 35 minutes, 8:15-8:50am
We continue to stay committed to holding and strengthening our community's togetherness with meditation and pranayama, offering a daily online class of breathing and meditation practices guided by our beautiful WYC teachers.
The class is offered with love at no cost.
To attend, log in to or sign up for your account, you can book the morning meditation classes up to 10 days in advance. You will receive an email with the zoom link before meditation starts (a text message as well if you opt in to receive SMS communications).
Preparation needed for the guided journey inward is simple: a comfortable seat– chair or floor, some props for an effortless upright posture, and a quiet protected serene place in your home away from distractions.
It is a special time of sanctuary — in which we gently create a haven, a sanctuary for ourselves in our own homes, a place of peace and presence.
Daily morning meditation is for our community and friends, family and anyone you wish to bring to it knowing there will be sufficient instruction for newcomers to follow and meditate ease-fully.
Do join us!
A select number of the mornings with WYC Director, Rudrani, are available via recordsings to enjoy anytime. Click here for meditation recordings
WYC Reiki- Weekly circles, trainings and more with Jodi
Weekly Reiki Circles
Reiki is the healing aspect of the supreme energy at the root of our very being, the potent beneficial force that flows through us all. Connecting to this energy through Reiki, as a practitioner and as a receiver, is a powerful tool for our own and others' healing. Practitioners of all levels and all styles of Reiki are welcome!
Monthly Reiki Circle (In person and online)
Sundays 1:00-3:00pm, 1st Sunday of the month
Upcoming dates: April 2, May 7
These in person gatherings invite Reiki practitioners to practice Reiki, on themselves and on each other, asking questions about their practice and about Reiki in general. We will meditate, share and practice with one another.
Tuition: $20
REGISTER HERE
Meet Jodi
Weekly Distant Healing Reiki Circle (online only)
Saturdays 9-10:30am (not held on weekends we meet in person)
These online gatherings will focus on Offering Distant healing, a distinct and powerful part of Reiki practice. In this Circle, everyone gets an opportunity to try it out for themselves in the company of the community.
Our entire WYC community is welcome to submit names of individuals that they would like to receive Reiki healing, by connecting before a Distant Healing Reiki Circle. Their names will be read out loud in the gathering, and the Reiki practitioners will offer Reiki to them during the Circle.
Free to join
Connect via email:
jodifholmes@gmail.com
Reiki practitioners can use this zoom link to connect each Saturday
https://zoom.us/j/923367979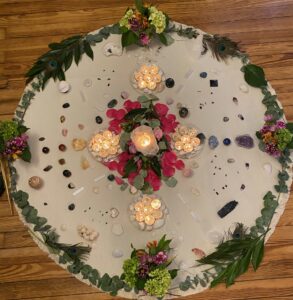 WYC Refresher Classes
For Level I, II & III Reiki
April 15-16 and April 22-23
Reconnect with your Reiki practice. Whether you wish to be in community and learn different techniques to enhance your practice or haven't practiced in years and would like
to bring Reiki back into your life —no matter where you are in your Reiki practice— we welcome you to these refresher classes.
These weekend classes are 6 hours total, 3 hours each day. Saturdays will be held via zoom and Sundays will be held at the World Yoga Center with attendance via zoom is available for those who can't join us in the room.
LEVEL I – For practitioners that have completed level I or more
Day 1 Saturday, April 15th, 12 – 3:00pm (Zoom only)
Day 2: Sunday, April 16th, 1 – 4:00pm (Hybrid class, at the WYC or via zoom)

LEVEL II – For practitioners that have completed level II or more
Day 1: Saturday, April 15th, 4:00 – 7:00pm (Zoom only)
Day 2: Sunday, April 16th, 1:00 – 4:00pm (Hybrid class, at the WYC or via zoom)

LEVEL III – For practitioners that have completed level III or more
Day 1: Saturday, April 22nd , 12:00 – 3:00pm (Zoom only)
Day 2: Sunday, April 23rd, 1:00 – 4:00pm (Hybrid class, at the WYC or via zoom)
More information below
Tuition per class/weekend: $80
REGISTER HERE
Meet Jodi
**Please note: Both Reiki level I and level II will be held on the same weekend with different start times for day one. Levels I & II will practice together on day two.
CURRICULUM:
Level 1 FOCUS
Day 1
Guided Reiki Meditation
Reiki Ideals
Review of Bysosen self scanning, Reiji-ho, Gasho and Kenyoku
Self practice
Day 2
Guided Reiki Meditation
Giving Full sessions

Level 2 FOCUS
Day 1
Guided Reiki Meditation
Review of Byosen scanning, Koki-Ho
Clearing negative energy
Distance Reiki healing
Client intake
Day 2
Guided Reiki Meditation
Review of opening and closing sessions
Learn new techniques and deep listening skills.
Practice full Reiki sessions

Level 3 FOCUS
Day 1
Guided Reiki Meditation
Review of effective ways to guide a gentle meditation at the beginning of a Reiki session with a client
Review of scanning
Working with the Aura
Enhancing of deep listening skills
Day 2
Giving feedback after sessions
Listening and trusting your intuition
Guided Reiki Meditation
Giving and Receiving full Reiki sessions including intake and follow up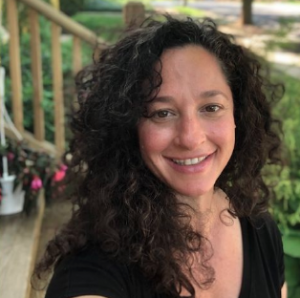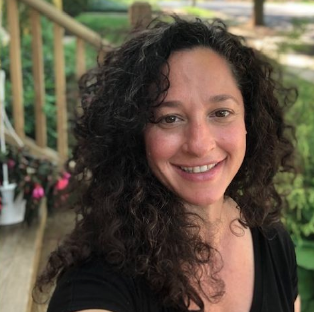 Jodi Holmes took her first Reiki training in 2012. She is trained in Light Reiki, Usui Reiki Ryoho. Holy fire Reiki, Shamanic Reiki and Usui/Tibetan Reiki. She is a Master/Teacher in Holy Fire Reiki and Usui Reiki and a Master in Goddess Shamanic Reiki.
Jodi's yearning for community and deeper connection lead her to World Yoga Center's Immersion and Teacher Training in 2017/2018. She has also completed the Power Of Revelation Advanced Training. She has served as a mentor for the World Yoga Immersion students in 2019 and 2020.
Jodi is honored to offer this deeply life enhancing practice to students of the World Yoga Center Community drawn to the essence of the transformational journey. She leads Reiki trainings and healing circles at World Yoga Center. She also has a Reiki Practice in Montclair, New Jersey where she offers intuitive Reiki sessions, Reiki trainings, meditation, healing circles and massage therapy.
Jodi leads our WYC Reiki Healing Circle. More information on the Reiki circle can be found here.
Social Share